Helping You Express Yourself More Effectively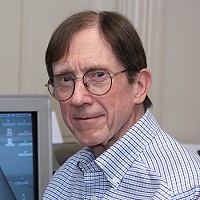 When you have something to say, either live, in print or in broadcast media, how you express yourself is vitally important. Because you get only one chance to make a good first impression, your first effort needs to be the best it can be. For that reason, your best investment can be the use of a professional writer and editor to help you express yourself more effectively. Without professional help, it's all too easy to overlook the common mistakes that everyone makes.
For example:
• Training programs that fail to engage and involve the participant will produce a poor return on the training dollar.
• Educational materials written in a stiff, formal style tend to be ineffective.
• Advertising materials written for ego gratification rather than results will be a waste of money.
• Poorly structured verbal presentations will generally fail to produce the intended result.
• A self-help book that doesn't present key points clearly will fail to serve the reader.
• A novel with technical errors, poor grammar or gaps in the story line will have difficulty in finding a publisher.
• Most hit songs are the result of the efforts of more than one person.

Get the idea?

Examples:
• When a local merchant wanted to increase sales, a simple modification to her signage made it happen. The cash investment in the sign was returned in a month.
• Correcting minor errors in a script made narration for an online training program more effective.
• Reworking a telephone directory listing for an attorney increased his client base – and his income.
• A custom article for a registered dietician helped her present the value of her services and attract more clients.
• Creating a simple, powerful slogan for an animal shelter made the pets' true value crystal clear to prospective adopters.
• A review of a gift shop's monthly advertisements helped to increase sales enough to allow them to purchase their own building.
• Fine-tuning a client's university application letter helped present his full potential.
From a handful of hints to a major overhaul of your work, professional help makes the difference between winning and losing in the most competitive marketplace the world has ever seen.
Make your first impression the best it can be.
Call Emmet Robinson. Do it now.

About Emmet Robinson
Emmet Robinson writes books, articles, radio commercials, print advertising, sales training programs, music and poetry. He can write for you!

Fees
From $85.00 per hour, one-hour minimum

Terms
First hour paid in advance; balance on completion.
For details:
610-647-4341
email: emmetsemail@aol.com


| | | |
| --- | --- | --- |
| 610-647-4341 | ©2016 Emmet Robinson | |